UPDATING YOUR RESUME MIGHT MEAN UPDATING YOUR LIFE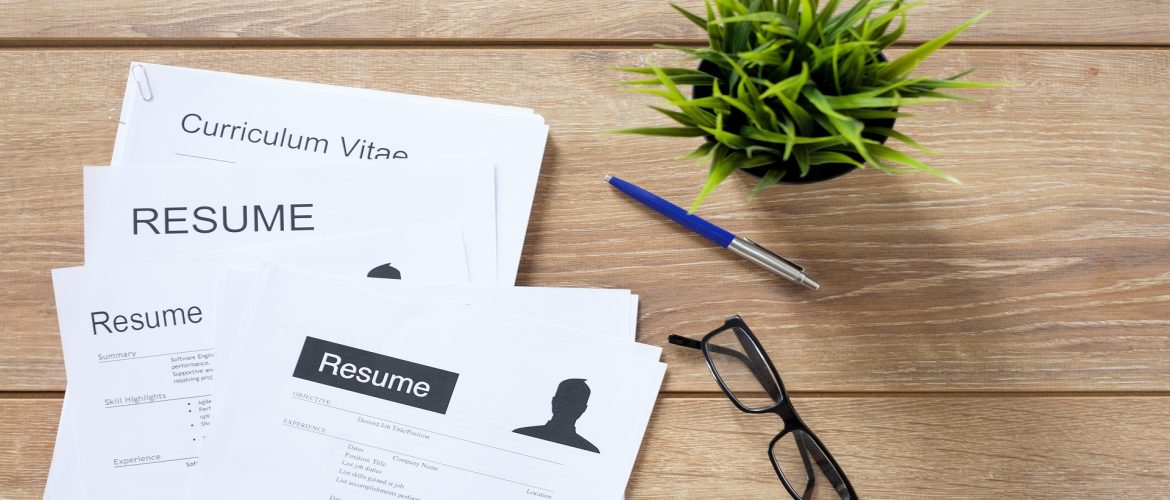 The information you include on your resume should highlight your latest skills and experiences that make you an outstanding job candidate. Over time, you will likely acquire new skills, gain more experience and possibly earn new degrees, certificates or licenses. As a result, your resume should be updated to reflect those changes.
How often should you update your resume?
Resume should be revisited at least twice a year, most especially if you're currently employed. In case you're out of the job market but currently searching for a new job, you should refresh your resume as often as possible and as soon as you gain anything that may make you a more competitive candidate.
Here are a few additional indicators that you should update your resume:
When you have important career updates.
This might include receiving promotions, licenses, certificates, degrees, taking on new responsibilities, achieving a large goal, acquired new skill such as proficiency in programming language etc.
2. When information becomes out of date.
For example, if you have been at a company for five years and still have information about high school in your education section, you should remove it and only list your most recent academic experience such as your associate's or bachelor's degree. Other sections you should pay attention to for out-of-date information include:
Clubs and organizations from school
If you have little to no professional experience, it is okay to have less relevant positions to show that you are reliable and able to hold a job. You should keep your professional experiences section to jobs from the last 5–10 years.
Tips to update your resume include:
1. Resume objective or summary
Your resume objective or summary statement either provides a quick overview of your current skills and experiences (summary) or areas goals you're hoping to accomplish in your career (objective).
If your current summary does not reflect your most recent, impressive and relevant qualities, update it with any new experiences and skills you have gained. Keep your summary brief (one to two sentences) by only including key achievements instead of several tasks or responsibilities from your past.
For example, if your resume summary currently states that you are a "skilled laboratory assistant", but you have since earned a professional license and worked independently as a lead laboratory technician, you may want to change your summary to state that you are a "skilled and certified laboratory technician".
Additionally, if you have an objective statement on your resume and have since gained professional experience, you might consider replacing it with a resume summary. Objectives are best for recent college graduates or those with limited work experience.
2. Education
Your education section should always be updated with the most recent and relevant education you've obtained through formal sources. This can include certificates or degrees from a regionally or nationally accredited institution, licenses, or certificates.
You can also include recently completed coursework in this section with a short summary about the class. Relevant coursework shows that you're committed to learning new skills and acquiring knowledge, even if that coursework is not connected to a degree.
3. Professional history
Your professional history, should be updated when you begin working with a new employer, receive a promotion or new job title, or when you take on new responsibilities.
You may also want to update your professional history to remove outdated jobs that are no longer relevant to your career trajectory. For example, if you've been employed as a paralegal for 3 years, your work as a P.R.O during college may no longer be relevant.
Your resume has a limited amount of space, and employers are only able to briefly review most resumes. Include the strongest and most relevant information on your resume to help ensure hiring managers get a complete picture of your current experience.
4. List of relevant skills, tools and certifications
Your skills section should be updated to include not just any new skills or certifications you may have obtained, but also any advancement in previous skills you have listed.
For example, if you previously stated that you have "intermediate-level experience" with a software application and have since increased your skill in that area, update your resume to state that you now have "expert-level proficiency".
When updating your resume, you should also take time to review the job description. Pay attention to keywords they include that align with skills you have and add those to your skills section. Leave off skills employers list if you do not feel comfortable expressing experience or proficiency in them.
5. Additional relevant accomplishments
If relevant to jobs you're applying for, you might also include any other accomplishments you've earned since you last updated your resume. Only include accomplishments that align with your career goals and can be verified.
6. Hobbies and interests
You may have acquired new hobbies or interests since last visiting your resume. If any hobbies or interests have changed and are relevant to your career goals, consider adding them if you need to support your resume with additional information or if your hobbies will be beneficial to the employer in some way.
Author:Coursepedia
Coursepedia is a for-profit organization with a vision to promote lifelong learning and human capital empowerment with requisite skills and quality content for successful career growth and development through an online learning platform in actualizing Sustainable Development Goal (SDG) 4 and 8.