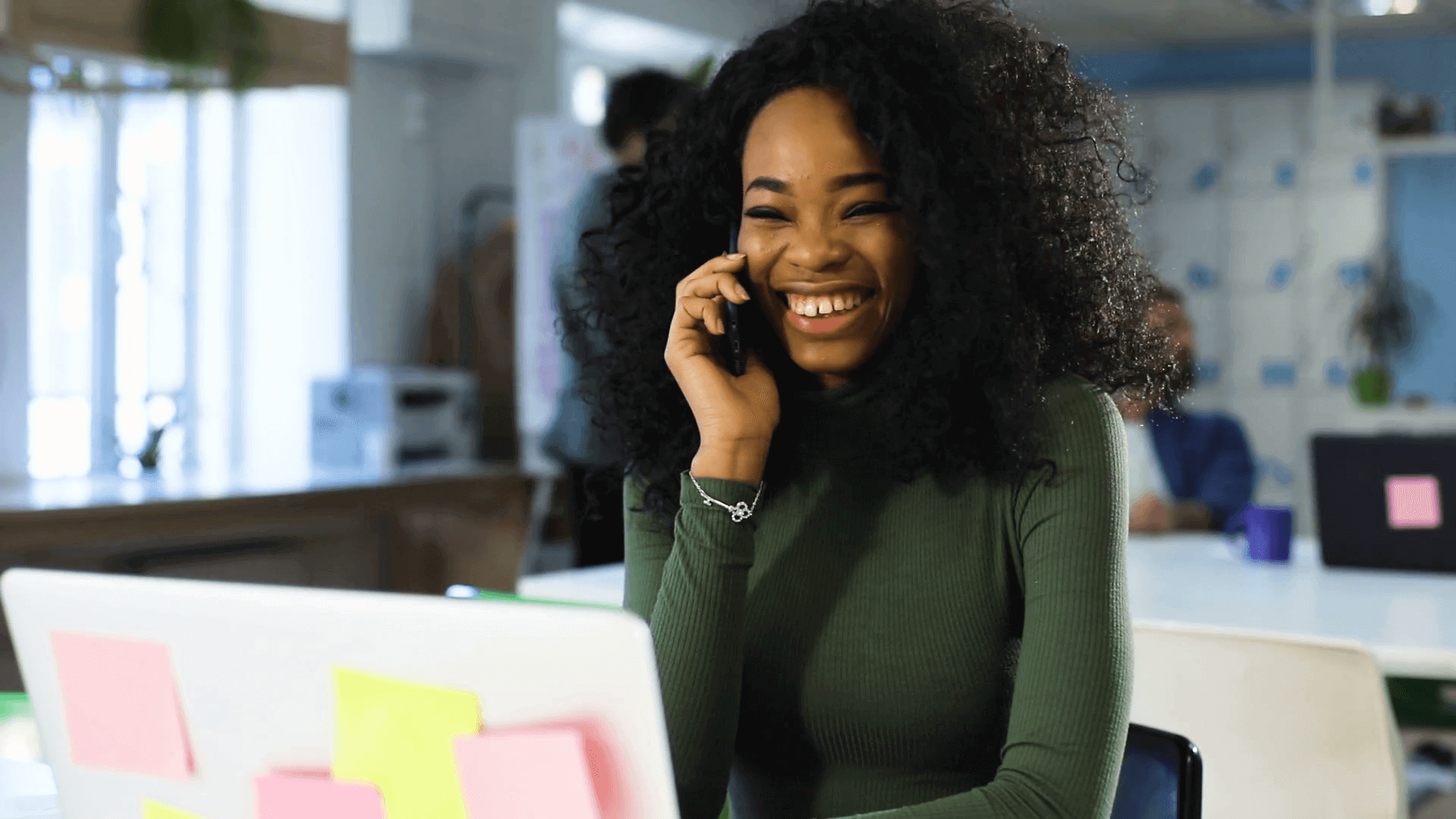 Hey.. You've got the grades, now earn Certification.

Now that you've got the grades, it's time to become a Coursepedia Graduate with a valuable Certificate that showcases your achievements.
Your certificate is the official recognition for your achievements on Coursepedia.
Verified Certificate
Benefits of Earning Verified Certificate(s)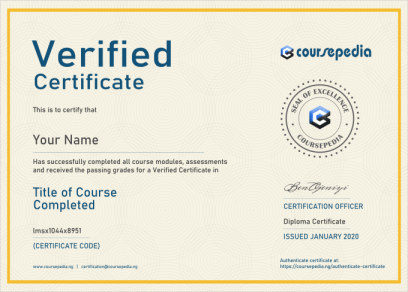 ✓ Ideal to include with CVs, job applications and portfolios.
✓ Show all your ability to learn and achieve high results.
✓ Certificate differentiates against the competition.
✓ Establishes you as a continuous learner.
✓ Employers are always looking for people who never want to stop learning.
✓ While it is said that experience is the greatest teacher, a certification "rounds you out."
Unlock more possibilities. Get empowered.
Frequently Asked Questions?
Which type of certificate will i receive after course completion?
You will receive  a Digital Certificate which will be in PDF format.
The certificate comes with authorization from Coursepedia which is valid proof that you studied on our platform. It also has Certificate Code which can be used to verify the originality of your learning achievements on Coursepedia.
With our Verified Certificate, you can showcase your achievements on Coursepedia to your employers, friends and family members.
Can i purchase a Verified Coursepedia Certificate without completing a course?
No. You must have completed a course before purchasing a Verified Certificate. If you purhcase a certificate without completing a course, your certificate will not be delivered. You will be required to complete a course before we process your certificate.
I have completed my course. How do i obtain a Verified Coursepedia Certificate?
To receive any of Coursepedia's Verified certificates, you must have successfully completed your chosen course, achieving the course cut-off mark or higher in all assessments.
We offer two types of verified certificate – SHORT COURSE CERTIFICATE and DIPLOMA CERTIFICATE.
Both certificates are in Digital Format (PDF) which is downloadable after you complete your purchase. The certificate(s) will be sent to your registered email address by our certification team.
All Certification is available for purchase via the Coursepedia Shop as seen above or via your Profile here.
If you have any queries or require assistance, please email support@coursepedia.ng and it will be a delight to be of help.
How can i pay for my Verified certificate?
You can make payment for any of our services by using the information below. If you wish to view the exact price of the service, check out your course page to know the amount for the course you wish to take.

We have a number of approved payment methods:
Facilitated by Paystack.
Bank: Guaranty Trust Bank
Account Name: COURSEPEDIA LEARNING CENTER
Account No: 0564931300
---
If you require any further assistance please email support@coursepedia.ng and we will be happy to help!