10 MOST IMPORTANT ONLINE COURSES YOU CAN TAKE DURING COVID-19 LOCKDOWN
April 18, 2020

Posted by:

Omolayo Adeniyi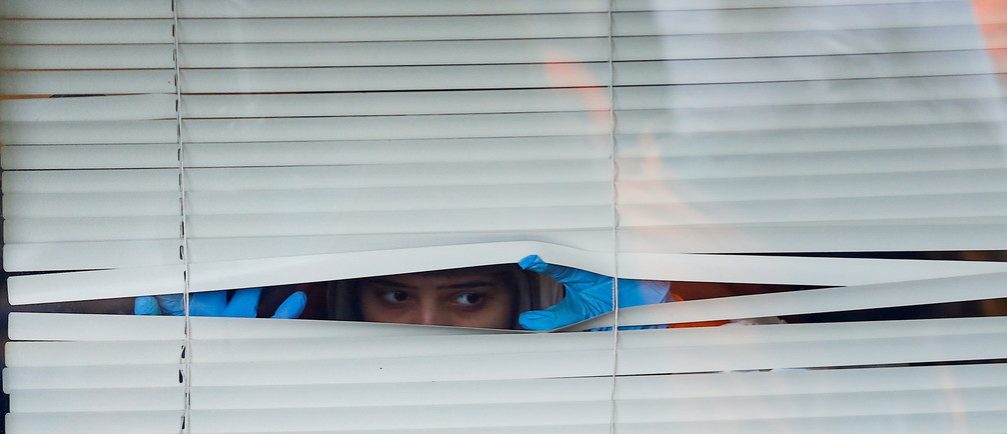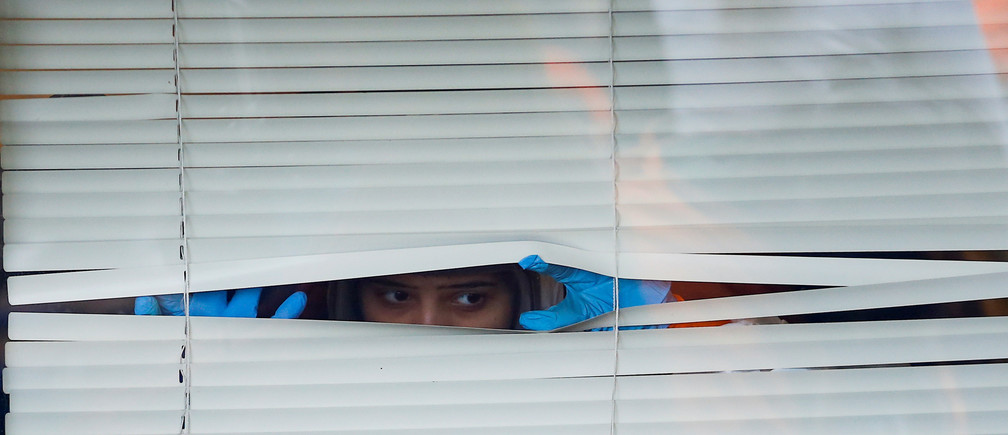 Before you start stressing, know that we're not asking you to sacrifice your life to a droning professor, Instead, we're suggesting devoting a few hours every week to advancing your career with an online course.
To make the process easier for you, we did two things. One, we only chose courses you can complete in less than 2 weeks (with some that can be completed in an hour).
Two, we hand-curated this list to ensure it's only courses that are valuable and interesting. The best part? All of them are free.
So, with no further ado, here are 10 online courses you can sign up for today.
Introduction to Financial Accounting
Financial accounting is a specific branch of accounting involving a process of recording, summarizing, and reporting the myriad of transactions resulting from business operations over a period of time. These transactions are summarized in the preparation of financial statements, including the balance sheet, income statement and cash flow statement, that record the company's operating performance over a specified period. Work opportunities for a financial accountant can be found in both the public and private sectors. A financial accountant's duties may differ from those of a general accountant, who works for himself or herself rather than directly for a company or organization. Financial accounting utilizes a series of established accounting principles. The selection of accounting principles to use during the course of financial accounting depends on the regulatory and reporting requirements the business faces. The establishment of these accounting principles is to provide consistent information to investors, creditors, regulators, and tax authorities. Financial accounting results in the determination of net income at the bottom of the income statement. Assets, liabilities and equity accounts are reported on the balance sheet. The balance sheet utilizes financial accounting to report ownership of the company's future economic benefits. In this introductory unit of the course, you will learn about a variety of the foundational elements of accounting that are crucial to the understanding of the material in this course
2. Mass Communication
In this Course, you will explore the concept and theories of mass communication. This course will explore the application of mass communication and the impact of mass communication on human communication and behavior. Mass communication and mass media have a great influence on our daily behavior and our relationship communications. We develop our understanding of other people by the media reports and entertainment programs we watch. In this way, the mass media have an effect on our potential relationships with other people – those like us and those different from us. This course focuses on human communication specifically, understanding mass communication is an interesting artifact of our global society that affects all human communication. Additionally, a number of mass communication applications are used by organizations to communicate to their members as well as constituencies outside their organizations.
3. Operations Management
We are all familiar with the science of operations management in some way, since we all have scarce resources and have to allocate those resources properly. Think about the process of preparing a meal: you have to gather all the proper ingredients and prepare them for cooking. Certain ingredients go in at certain times. Occasionally, you fall behind or get too far ahead, jeopardizing the entire meal. And, of course, if you find that you do not have enough ingredients, even more problems arise. All of these elements of meal preparation – purchasing ingredients, prepping the ingredients by dicing them up, mixing ingredients together, boiling or baking the dish, serving, and cleaning – can be seen as parts of operations management.
In the realm of business, operations management is more complicated than preparing a family meal. There may be hundreds or thousands of participants rather than just you and your brother or wife or grandfather cooking in the kitchen. Each participant has a specific role in the operations process; if any step of the process is disrupted, the whole process can stall or fall apart. Smart operations managers will have contingency plans in the event that stoppages occur. In this course, you will learn the fundamentals of operations management as they apply to both production and service-based operations. Successful completion of this course will empower you to implement the concepts you have learned in your place of business. Even if you do not plan to work in operations, every department of every company has processes that must be completed; someone savvy with operations management will be able to improve just about any process
4. Organizational Communication
Stephen P. Robbins defines an organization as a "consciously coordinated social unit composed of two or more people, that functions on a relatively continuous basis to achieve a common goal or set of goals". Why have organizations in the first place? We organize together for common social, personal, political, or professional purposes. We organize together to achieve what we cannot accomplish individually. When we study organizational communication, our focus is primarily on corporations, manufacturing, the service industry, and for-profit businesses. However, organizations also include not-for-profit companies, schools, government agencies, small businesses, and social or charitable agencies such as churches or a local humane society. Organizations are complicated, dynamic organisms that take on a personality and culture of their own, with unique rules, hierarchies, structures, and divisions of labor. Organizations can be thought of as systems of people who are in constant motion. Organizations are social systems that rely on communication to exist. Simon puts it quite simply: "Without communication, there can be no organization. If you have ever worked a part time job during the school year, worked a full-time summer job, volunteered for a non-profit, or belonged to a social organization, you have experienced organizational communication. It's likely that you've been a job seeker, an interviewee, a new employee, a co-worker, or maybe a manager? In each of these situations you make various choices regarding how you choose to communicate with others in an organizational context. We participate in organizations in almost every aspect of our lives. In fact, you will spend the bulk of your waking life in the context of organizations. Think about it, that means you'll spend more time with your co-workers than your family! At the center of every organization is what we've been studying throughout this course – Communication. Organizational communication is a broad and ever-growing specialization in the field of Communication. In this course, you will explore the application of interpersonal communication in the organizational (work) setting. This unit will apply principles studied in the previous units to workplace communication transactions. While scholars refer to this as organizational communication, it is also commonly known as corporate communication.
5. Principles of Marketing
Marketing is the process of getting potential clients or customers interested in your products and services. The key word in this definition is "process"; marketing involves researching, promoting, selling, and distributing your products or services.
This discipline centers on the study of market and consumer behaviors and it analyzes the commercial management of companies in order to attract, acquire and retain customers (hopefully instilling brand loyalty) by satisfying their wants and needs.
According to E. J. McCarthy, the 4 Ps of Marketing is a simple formula for identifying and working with the essential elements of your marketing strategy.
Product. Having a product is key and is, consequently, the root of all things marketing. In this sense, a product would be anything that a company could offer consumers which might satisfy a need. The best thing to do is to decide on your product or service based both on the needs and motivations of consumers and how the product would benefit the consumer; not so much on the object's physical characteristics or attributes.
Place. Strategic merchandising locations can be anything from an online store (ecommerce) to a channel of physical stores across multiple towns and countries. The goal of the distribution strategy is to enable potential clients to have easy access to products/services, as well as offer a good company experience throughout the purchasing process.
Price. How we price our products and services is an extremely important decision within the marketing strategy; this factor affects other factors such as:
The margin we hope to obtain.
What target market do we want to present ourselves to? What purchasing power do our consumers have? Do we want to enter into the luxury market or bet on the mass market?
A company's financial goals.
How does the competition price their products and what possible product substitutes are there?
Trends and fads.
Increased price in order to give a better perception of quality.
In this course, you will learn about the marketing processes and examine the range of marketing decisions that an organization must make in order to sell its products and services. You will also learn how to think like a marketer, discovering that the focus of marketing has always been on the consumer. You will begin to think about who the consumer of goods and services is, what the consumer needs, and what the consumer wants.
6. Public Revenue
This course is designed to introduce students to the basic aspects of public revenue in public sector accounting including its meaning, scope, objectives, basis, units, processes and structure, the regulatory and professional framework of government accounting, sources of government revenue, pensions and pension fund accounting, treasury and expenditure control system, financial reporting, cash flow statement, value added statement, interpretation of government financial statement, International Public Sector Accounting Standards and standardization of Government accounts in Nigeria.
7. Basic Principles of Public sector Accounting
Accounting is the book keeping that enables one to keep track of one's assets, liabilities, capital, income and expenditure. In accounting, the public sector consists of the government, governmental organizations, parastatals and non-governmental organizations among others. Therefore, accounting of the aforementioned organizations is referred to as Public Sector accounting. The main objectives of public sector accounting are:
To determine the legitimacy of transactions and their compliance with the statues and accepted norms. Public sector disbursement should accord with the provisions of the appropriation Acts and Financial Regulations.
Providing Evidence of Stewardship: The act of rendering stewardship is being able to account transparently and diligently for resources entrusted. Government operators are obliged to displace due diligence and sense of probity in the collection and disposed of public funds.
Assisting Planning and Control: Mapping out plans prevents organizations from drifting. Control measures are adjusted to skillful planning plans of actions provide focus of activities which are being pursued. The incidence of unforeseen is built into plans so as to prevent or at least reduce corporate failures.
Public sector establishment must act in accordance with the mandate theory of governance.
Ensuring Objectivity and Timely Reporting: The users of public sector accounting such as the executives (President, Governors, Chairman of Local Government Council, Federal Ministers and State Commissioners, National Assembly, members of the public) are anxious to bridge their knowledge gaps of what the Government is doing. They will treasure prompt, timely and accurate statistics to evaluate the performance of Government.
Evaluating the costs incurred and the benefit derivable.
It is difficult to measure costs and benefits in financial terms in public sector organizations. The comfort of the citizens is the key and paramount issue. The analysis of cost-benefit assesses the economic and social advantages (i.e. benefit) and disadvantages/inconvenience (cost) of alternative of actions
This course is designed to introduce students to the basic aspects of public sector accounting including its meaning, scope, objectives, basis, units, processes and structure, the regulatory and professional framework of government accounting, sources of government revenue, pensions and pension fund accounting, treasury and expenditure control system, financial reporting, cash flow statement, value added statement, interpretation of government financial statement, International Public Sector Accounting Standards and standardization of Government accounts in Nigeria.
8. Introduction to Sociology
Sociology is the study of social life, social change, and the social causes and consequences of human behavior. Sociologists investigate the structure of groups, organizations, and societies, and how people interact within these contexts. Since all human behavior is social, the subject matter of sociology ranges from the intimate family to the hostile mob; from organized crime to religious cults; from the divisions of race, gender and social class to the shared beliefs of a common culture; and from the sociology of work to the sociology of sports. In fact, few fields have such broad scope and relevance for research, theory, and application of knowledge. Sociology provides many distinctive perspectives on the world, generating new ideas and critiquing the old. The field also offers a range of research techniques that can be applied to virtually any aspect of social life: street crime and delinquency, corporate downsizing, how people express emotions, welfare or education reform, how families differ and flourish, or problems of peace and war. Because sociology addresses the most challenging issues of our time, it is a rapidly expanding field whose potential is increasingly tapped by those who craft policies and create programs. Sociologists understand social inequality, patterns of behavior, forces for social change and resistance, and how social systems work. As the following pages convey, sociology is an exciting discipline with expanding opportunities for a wide range of career paths.
9. Corporate Communication
It is difficult to overstate the critical importance of effective communication for most businesses and organizations. It is through effective communication that customers learn about a company's products or services and what makes brands unique compared to their competitors. It's how management and employees coordinate their activities to ensure that the entire organization is marching toward the same strategic goals. It's also how executives inform investors, the media, and the general public about important organizational developments. Communication is so important that most organizations will eventually reach a point at which they realize they need to invest in building a corporate communications team responsible for these various activities. Communication is an important part of self-concept. This course will help you solve problems by understanding yourself and others and recognizing the role you play as communicator. You will learn about different models of the communication process, as well as the most widely-recognized elements of those processes. You will also learn to recognize the audience-based contexts of communication and discover the challenges of framing business communication in an ethical and effective manner.
10. Corporate finance
Corporate finance is one of the most important subjects in the financial domain. It is deep rooted in our daily lives. All of us work in big or small corporations. These corporations raise capital and then deploy this capital for productive purposes. The financial calculations that go behind raising and successfully deploying capital is what forms the basis of corporate finance. The basis of corporate finance is the separation of ownership and management. Now, the firm is not restricted by capital which needs to be provided by an individual owner only. The general public needs avenues for investing their excess savings. They are not content with putting all their money in risk free bank accounts. They wish to take a risk with some of their money. It is because of this reason that capital markets have emerged. They serve the dual need of providing corporations with access to source of financing while at the same time they provide the general public with a plethora of choices for investment. The corporate finance domain is like a liaison between the firm and the capital markets. The purpose of the financial manager and other professionals in the corporate finance domain is twofold. Firstly, they need to ensure that the firm has adequate finances and that they are using the right sources of funds that have the minimum costs. Secondly, they have to ensure that the firm is putting the funds so raised to good use and generating maximum return for its owners.
Throughout the course you will be introduced to various fields associated with the concepts of corporate finance.