HOW TO ORGANIZE YOUR DESK TO FORMENT PRODUCTIVITY
March 21, 2020

Posted by:

Omolayo Adeniyi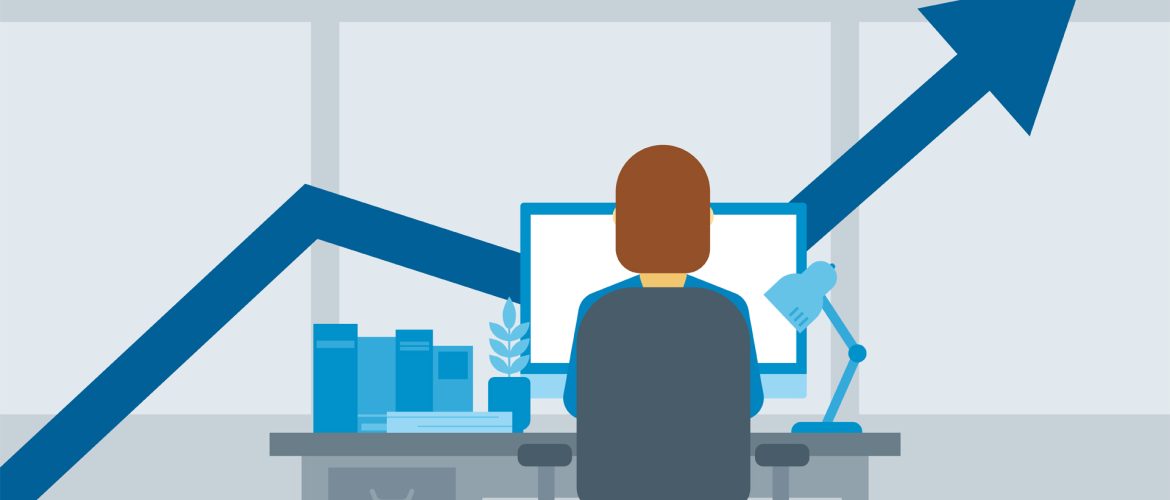 What does your desk say about you?
Organization of the workspace speak volumes about the behavior of the occupant and have a direct impact on your working habits. If the top of your desk is not organized and it is cluttered with objects, your desk is screaming to others that it needs help. When someone sees your desk, they may begin to wonder if you even know where you head would be if it wasn't attached to your neck. Clean up your desk and give the right impression to your clients. You want them to take you seriously so respect their business and place their files neatly in folders and clean up your desk.
Here are some productivity tips and desk organization inspiration to show you how to organize your desk according to your personal style & work habits for optimal productivity!
1.      Declutter your Workspace
As Brian Tracy said: "The hardest part of any important task is getting started", and in our case, organizing desk space begins with a complete decluttering and purging process. Remove everything from your desk, clean it and put back only those things you need on a daily basis. I know, it could be difficult, but keeping things "just in case" is not an option if you want to keep your workplace organized. Be brave to let go of the things that won't come in handy anymore.
2.      Organize your workstation
Get some office drawer organizers which divide your drawers into multiple slots for keeping post-it notes, business cards, paperclips, batteries, flash drives and so on.
Just so you know, minimizing your office supplies will help you to reduce visual clutter at your desk. To keep all that's left after the purge in one place within easy reach, use transparent acrylic boxes for writing utensils, a monitor stand to widen the space, vertical desk trays, simple desk organizers with as many compartments as you can find. If you are lucky to have an office drawer unit, don't waste this opportunity and fill the space with personal things, your bags/purses or anything to your taste.
3. Arrange your computer desktop
You may have an absolutely flawless, minimalist desk to be proud of. However, if your home screen is a total mess of unsorted array of folders, files and images, it urgently has to be dealt with. Such a bunch of files left unattended can lead to accidental distraction while working. Try to find at least 8 minutes a day and sort the accumulated files wisely into folders. Delete the unnecessary ones from your desktop, clean up your bookmarks and empty your trash.
4. Untwist your cords
If there are lots of plugs, cords and wires you use almost all the time, then this tip is for you. The problem with tangling wires and hastily finding the right cord causing distraction can be solved through bundling your strands with cable ties, grouping your cords together with binder clips or buying a cable holder and attaching it to your desk.
5. Reconsider your system of grouping things
As to the sorting manner, you can categorize your stuff either alphabetically or by importance, or in any other way that resonates with you. Thus, each item will have its proper place and you will know exactly where everything is, just in case you need it.
6. Personalize your workplace
Striking a work-life balance is a challenge, especially on your desk. Family photos, vacation mementos, your favorite figurine, a plant or even an amusing coffee cup can brighten up your space, make you feel more like home and bring you some inspiration. But don't get too personal. In order to avoid distractions, a couple of personal items should be enough to keep on the desk.
The Eye Catchy Desk
If light, color and a stimulating sensory ambiance ignite your best ideas and innovation, then you should infuse this into your desk organizing
7. Be Comfortable about these changes
Everybody's got their own understanding of the word "comfort" at the workspace. However, in general, you should, have a comfortable chair at the computer height in order not to curve your spine, wear indoor shoes or slippers to keep your feet from excessive sweating, use natural lighting whenever possible as it gives your body vitamin D and also dopamine, which improves your eyesight and really increases productivity, use a humidifier to keep the air moist and a diffuser filled with essential oils to create scents you like that will boost your efficiency, if you enjoy listening to music, create a playlist of your favorite songs which surely will bring you energy, inspire and motivate you while working, as we do at Chanty.
8. Keep your planner nearby
Without further ado, not everything can go digital, so keep your to-do list close at hand for outstanding work tasks. Also keep with yourself a week overview planner or a calendar to plan like a boss and a notebook to make some notes like reminders, necessary emails or useful phrases.
9. Use the space around you
"Do you always feel like you're running out of desk room?" If yes, then a good solution at your fingertips would be a so-called under-desk basket, which will provide you with an opportunity of valuable space and place for all your digital accessories. Have a vacant windowsill beside you? Feel free to put a pen holder there, or a painted picture you are fond of. See that nobody claims an open space on the wall? Don't hesitate to hang a neat shelf or a memo pin cork board for your trip photos or weekly planner sheets.
Final thoughts
If your office and walls are filled with accomplishments that you have made and achievements you have done, your clients and employees will begin to think that you are fixated on yourself and only yourself. All of your achievements are just showing people that you think highly of yourself and many clients will be put off by this. Respect your space, respect the thoughts of your clients, and only display the important achievements and accomplishments. Oh, and throw in a few accomplishments your employees have made as well. Your office speaks volumes about you and your company. Clients want to know that they are important to you and you must make this clear, especially when they come in for a visit. Clean up your workspace, organize your files, and get a grip. Your office speaks more about you than you want it to so make sure it is saying the right thing.
Use one tip or try them all – it's up to you. But bear in mind that organizing your workplace is a major asset to your productivity and efficiency during the day, as it saves time and minimizes your distraction at work. So, go for it and check weekly to see that every piece is still worth keeping at your workplace.