HOW TO BUILD YOUR SELF CONFIDENCE
March 19, 2020

Posted by:

Omolayo Adeniyi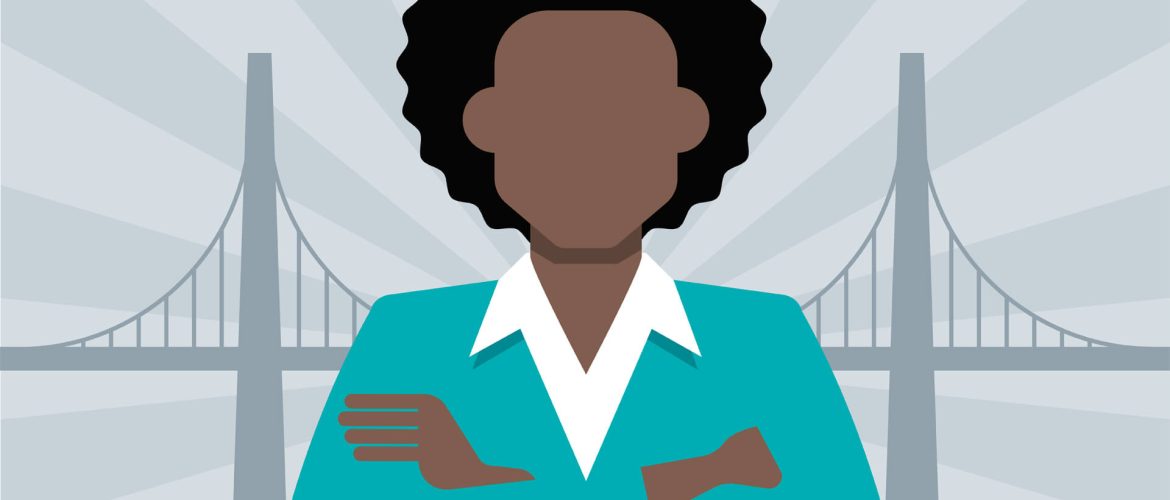 Confidence is a state of being certain either that a hypothesis or prediction is correct or that a chosen course of action is the best or most effective. Confidence could also mean that a person is in a state of being certain or aware that they are enough, it is the point where a person's self esteem is at the best level.
Self confidence on the other hand is a state of having utmost trust in One's self. There are three words which look like self confidence and are always used intermittently.
Self-Efficacy: This term, as defined by Albert Bandura, a Canadian-American psychologist, refers to your belief in your ability to accomplish specific tasks. If you believe you're capable of completing a project or starting a new company, this is reflective of high self-efficacy. People with low self-efficacy often put less effort into a task if they don't believe they'll succeed at it, increasing the likelihood of failure.
Self-Confidence: In contrast, according to Dr. Bandura, self-confidence is more of a general view of how likely you are to accomplish a goal, Depending on your perspective back in time. You increase your faith in your ability to play a Saxophone when you practice always. It may also refer to the probability that you think you will be accepted within a social community. When you've been made fun of doing it with others for your underwater basket-weaving hobby, you might be less comfortable next time. All self-confidence and self-efficacy are rooted in experience, but self-confidence represents a broader perception of yourself, rather than your faith in particular tasks.
Self-Esteem: The term most often confused with self-confidence is the one perhaps least similar to it. Self-esteem refers to a belief in your overall worth. Broad statements like "I'm a good person" fall into this category. Self-esteem is one of the levels of Maslow's hierarchy of needs, and improvements to self-confidence can contribute to your broader self-esteem.
These concepts overlap, and psychologists disagree about where the lines are between each one. You can have enough confidence to believe that you're capable of learning how to play a new game, for example, while simultaneously lacking the self-efficacy to believe that you'll be any good when you first start. Likewise, you can have zero confidence in your ability to cook while still believing you're a good person and deserving of love.
How To Build Your Self Confidence
Take a Mental Picture of Yourself
Do a brief Visualization of yourself as you want to be, "What the mind can conceive and believe it can achieve." — Napoleon Hill
Visualization is the practice of having, in your own head, an image of yourself you are proud of. When we struggle with low self-confidence, we have a weak, sometimes inaccurate view of ourselves. Simulate a better version of yourself, and reach your goals.
2. Practice Daily Affirmations.
Affirmation referes to a practice of positive thinking and self-empowerment, fostering a belief that "a positive mental attitude supported by positive words will achieve success in anything "Affirmations are a powerful tool to deliberately install desired beliefs about yourself." — Nikki Carnevale
Affirmations are constructive and uplifting words we tell ourselves to make. They are affirmations we say to ourselves, are optimistic and uplifting words. Those are typically more powerful when loudly spoken out so you can hear yourself saying it. We appear to believe everything we are constantly telling ourselves. If you dislike your own physical image, for example, practice saying something you like or admire about yourself when you look into the mirror next. To get your brain to recognize your optimistic comments quicker, place your comments like questions like, "Why am I so good at selling? Instead of' I'm so great at dealing.' Our minds are wired biologically to seek answers to questions, without analyzing whether the question is valid or not.
3. Take Risks.
"If you are insecure, guess what? The rest of the world is too. Do not overestimate the competition and underestimate yourself. You are better than you think." —T. Harv Eker
Hitting it head-on is the only way to conquer anxiety. You can see your self-esteem grow by doing something that scares you every day, and gaining confidence from every encounter. So get out of the comfort zone and face your worries!
4. Try Self Approval
"You have been criticizing yourself for years, and it hasn't worked. Try approving of yourself and see what happens." — Louise L. Hay
Some of the harshest comments that we get come from ourselves, via the "voice of the inner critic." If you struggle with low self-confidence, there is a possibility that your inner critic has become overactive and inaccurate.Strategies such as cognitive behavioral therapy help you to question your inner critic, and look for evidence to support or deny the things that your inner critic is saying to you. For example, if you think that you are a failure, ask yourself, "What evidence is there to support the thought that I am a failure?" and "What evidence is there that doesn't support the thought that I am a failure?"
5. Take the 100 days of rejection challenge.
"No one can make you feel inferior without your consent." — Eleanor Roosevelt
Jia Jiang seems to have become famous for capturing his experience of "busting anxiety" by intentionally allowing people's insane requests to be refused for more than 100 days. His aim was to desensitize himself to rejection after he was angrier about a potential investor's rejection than he expected. Busting fear isn't easy to do, but this is a great way to do it if you want to have fun while building up your self-confidence.
6. Set yourself up to win.
"To establish true self-confidence, we must concentrate on our successes and forget about the failures and the negatives in our lives." — Denis Waitley
Too many people are discouraged about their abilities because they set themselves goals that are too difficult to achieve. Start by setting yourself small goals that you can win easily.
7. Help someone else.
Helping someone else often enables us to forget about ourselves and to feel grateful for what we have. It also feels good when you are able to make a difference for someone else.
Instead of focusing on your own weaknesses, volunteer to mentor, assist or teach another, and you'll see your self-confidence grow automatically in the process.
8. Care for yourself.
"Self-care is never a selfish act — it is simply good stewardship of the only gift I have, the gift I was put on earth to offer to others." — Parker Palmer
Self-confidence depends on a combination of good physical health, emotional health
and social health. It is hard to feel good about yourself if you hate your physique or constantly have low energy.
Make time to cultivate great exercise, eating and sleep habits. In addition, dress the way you want to feel. You have heard the saying that "clothes make the man." Build your self-confidence by making the effort to look after your own needs.
9. Create personal boundaries.
"Never be bullied into silence. Never allow yourself to be made a victim. Accept no one's definition of your life, but define yourself."– Harvey Fierstein
Learn to say no. Teach others to respect your personal boundaries. If necessary, take classes on how to be more assertive and learn to ask for what you want. The more control and say that you have over your own life, the greater will be your self-confidence.
10. Shift to an equality mentality.
"Wanting to be someone else is a waste of the person you are." — Marilyn Monroe
People with low self-confidence see others as better or more deserving than themselves. Instead of carrying this perception, see yourself as being equal to everyone. They are no better or more deserving than you. Make a mental shift to an equality mentality and you will automatically see an improvement in your self-confidence.
Conclusion
A lack of confidence is sometimes referred to as 'crippling doubt.' Doubt can impair effort before the action begins or while it is ongoing." Nobody is born with limitless self-confidence. If someone seems to have incredible self-confidence, it's because he or she has worked on building it for years. Self-confidence is something that you learn to build up because the challenging world of business, and life in general, can deflate it.
Self-confidence is your belief in how good you are at something, but it's not a measure of your actual skill. So why does it matter if you believe in yourself? According to Charlie Houpert, the author of "Charisma on Command" and the founder of a 2.7-million-subscriber YouTube channel of the same name, confidence doesn't just make you feel better, it also helps you take risks to make tangible improvements to your life.
"Internally, true self-confidence will lead to more positivity, happiness and resilience," Mr. Houpert said. "Externally, high self-confidence will lead to taking more risks, which directly correlates with reaping more rewards."