Every individual has two different natures. There is a nature that wants us to progress in life, while the other nature wants us to pull back at any point in life. This is why we are more likey to become the nature we cultivate and decide upon.
Luckily, with appropriate training, everyone could be a success. Though, it's not in your best interest to wait and expect others to assist you on the road there. This article will highlight 4 keys that will help you to be successful in life as well as in your career.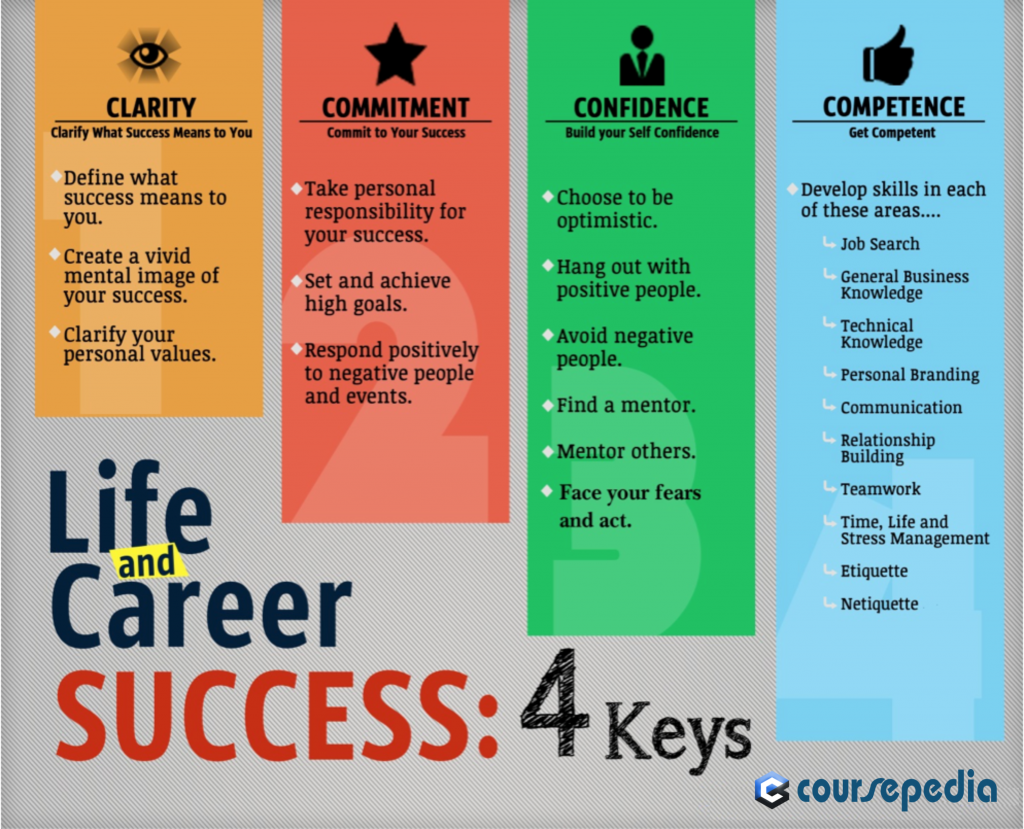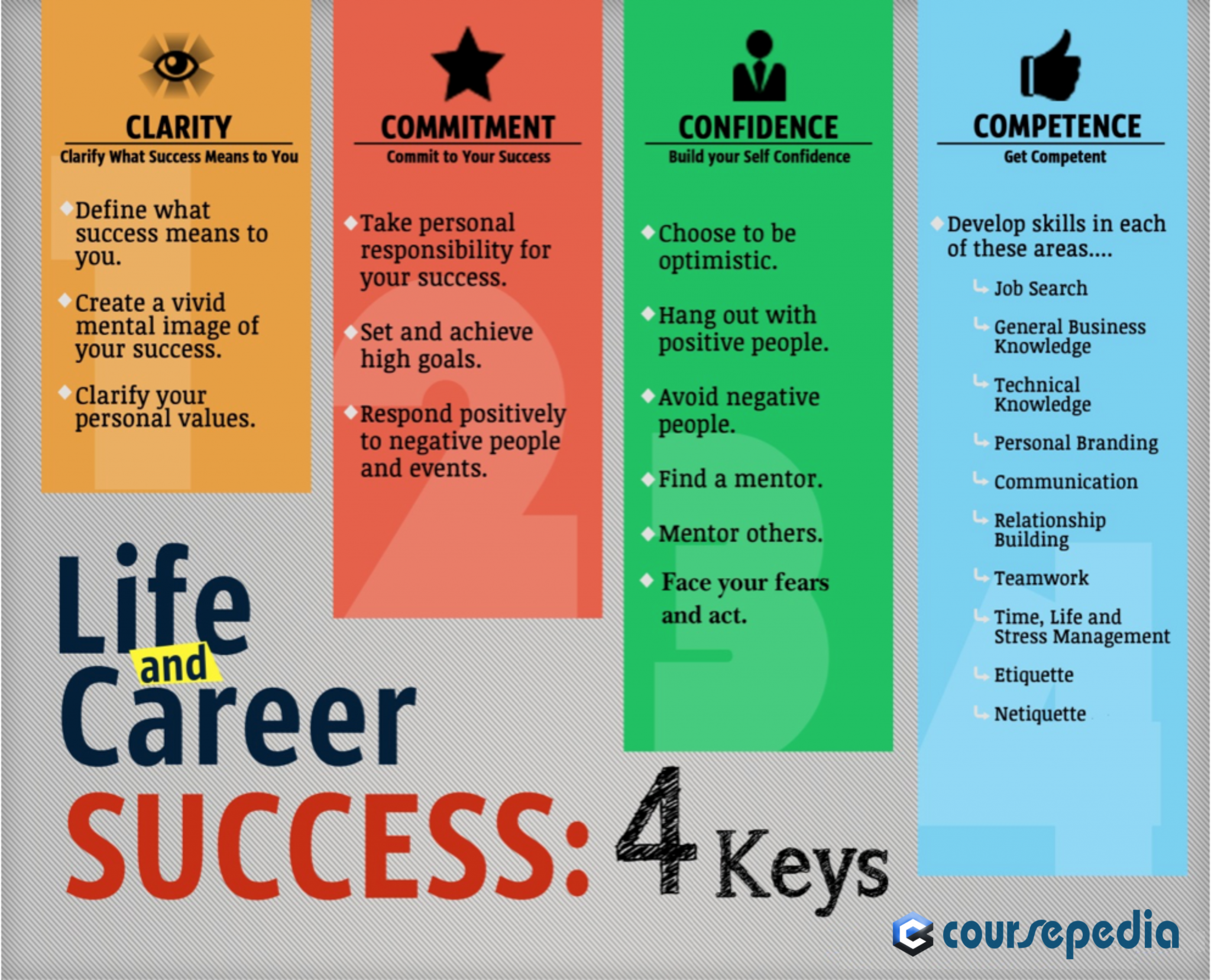 CLARITY
Clarify what success means to you.
Define what success means to you
Create a vivid mental image of your success.
Clarify your personal values.
COMMITMENT
Commit to your success
Take personal responsibility for your success.
Set and achieve high goals.
Respond positively to negative people and events.
CONFIDENCE
Build your self confidence
Choose to be optimistic.
Hang out with positive people.
Avoid negative people
Find a mentor
Mentor others
Face your fears and act
COMPETENCE
Get competent and develop skills in each of these areas
Job search
General business knowledge
Technical knowledge
Personal branding
Communication
Relationship Building
Teamwork
Time, Life and Stress Management
Etiquette
Netiquette