HOW TO GET THE MOST OF SOCIAL MEDIA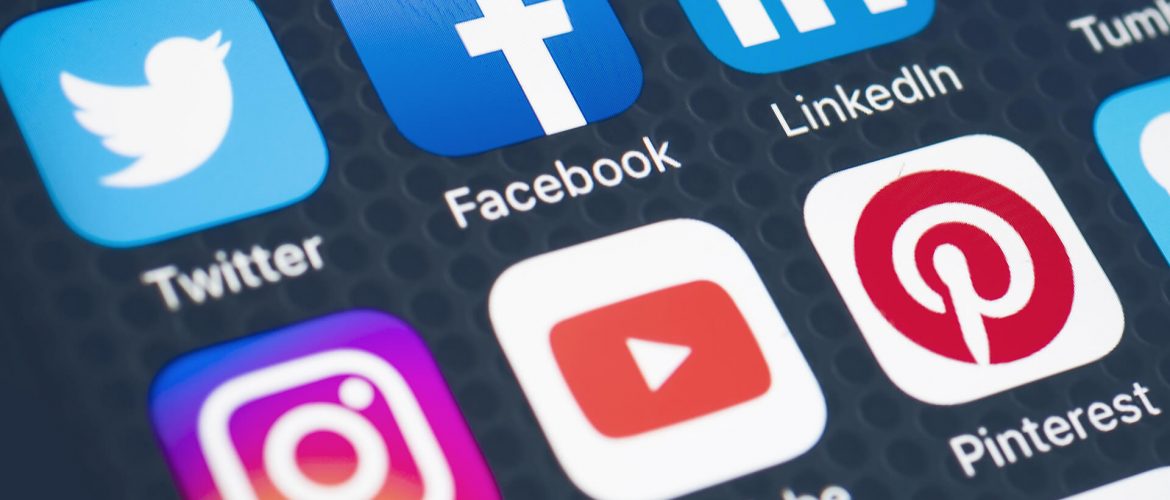 There's no doubt that social media can be a powerful tool for both organizations (governmental or non-governmental) and individuals. But the fact is that it's only worthwhile when one goes about it wisely. What does that mean? Being smart about social media strategy encompasses several things. Consider just a handful of the many ways you can make the most of social media for your business, individual enhancements (based on personal preference of information) as well as political purposes and many more. You can take a course on SOCIAL MEDIA MARKETING for more understanding.
It's time to join the many small business owners who are using social to build awareness, drive sales, and gain new customers. This collection of social media tips for small business will have you well on your way to do just that. The following are the strategic way on how to get the most of social media:
1. Make a commitment to social media
Making a commitment involves you knowing the areas where you want to dwell more on and on which platform will it give you the utmost result because each platform has nuances and best practices for generating engagement. You'll need to have a strategy that is specific to the platform you're using or planning to use and to achieve this, there's need to answer some questions for your posts to be targeted.
Questions needed to be answered are:-
• Why am I using this platform?
• Who will reach on this platform?
• What post types work best on this platform?
• How are my posts unique to this platform?
If you are having difficulties in answering these questions, maybe it's time to dig deeper into why you're investing time there. Answering these questions will also help you develop your strategy for that platform and will helo you to stay committed to social media for business growth.
2. Identify Your Audience
Each platform has its own unique demographic statistic. There will be overlap of the people you're targeting on each platform, but it's important to understand your demographics (targeted audience, population, language, location) so you can tailor your message via posts, videos etc. to have the most impact.
Having a focused and tailored messages will help you create higher quality content that resonates and on brand with your audience. Once you have a strong message that you just don't stray from, you can rely on your social media posts to always be pertinent to your audience.
A course on PRESENTATION SKILLS on coursepedia.ng will give more information on how to identify your audience.
3. Be Consistent
How often you post should be tailored to each social media site you're using. Some platforms like Instagram Stories and Twitter require you to be active many times a day to get the maximum potential from your audience. Other post types, like regular Facebook updates and Instagram posts, don't have as much urgency and can be used less frequently. When determining your post strategy, look at factors such as how the process works for each platform and whether content posts in order of events or is curated based on other factors.
This ties back in with your social media marketing plan. You should outline:
How often you plan to publish on each social media platform
What type of content you plan to post on each platform
Who is your target audience on each platform
4. Listen to customers rather than promote
Social media clients need true interaction with the brands they follow. So on top of posting high-quality and important content, make beyond any doubt you're keeping an eye on each platform you employ and engaging together with your audience. Reply questions that come up on your posts, handles or hashtags.
If you take note other clients having a discussion about your brand or item, don't be afraid to leave a comment and additional value. Clients need to know that there's a genuine individual on the other side of the computer and not fair a robot that sends out links all day.
Make beyond any doubt your social media strategy incorporates replying questions posted on each platform. You ought to instantly react to individuals who mention you, thank individuals who share your content and include value where you see individuals mentioning your brand.
You can also begin discussions with your audience by asking them questions and then responding or adding to that discussion. Most platforms make it simple to inquire individual's questions and respond to them within the comments of that post. You need your social media presence to speak to a two-way line of communication.
I will recommend you take a course on SOCIAL MEDIA MARKETING on coursepedia.ng for more insight on how to get the most of social media.
5. Keep an eye on what's trending
Once you've got your key messaging decided, keep an eye on popular trends developing on each platform. If you take note a pattern or strategy rising in popularity and it aligns together with your messaging, at that point it's a great idea to capitalize on it to drive engagement.
One way to have a steady supply of popular content is to form a list of sites in your industry that distribute high quality, current content. Then you'll have a dashboard full of the most recent posts from sites you trust. You'll also know that you have relevant content you'll unquestionably share together with your followers.
Author:Coursepedia
Coursepedia is a for-profit organization with a vision to promote lifelong learning and human capital empowerment with requisite skills and quality content for successful career growth and development through an online learning platform in actualizing Sustainable Development Goal (SDG) 4 and 8.