HOW COVID-19 IS REVIVING THE NEED TO EXPLORE THE OPPORTUNITIES ONLINE COURSES OFFERS
April 20, 2020

Posted by:

Coursepedia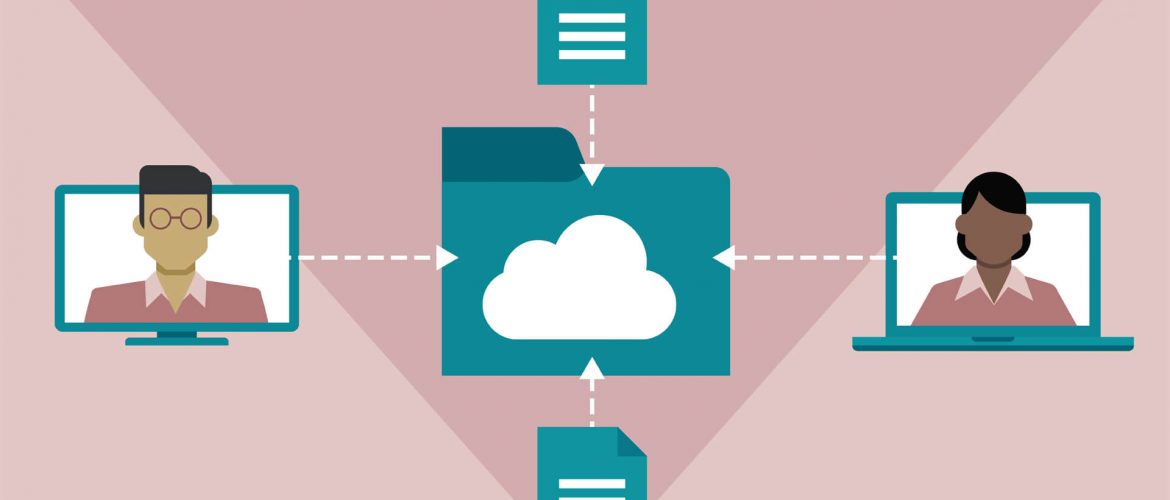 With the outbreak of Coronavirus being declared a pandemic by the World Health Organization, people worldwide are facing a major challenge. Coronavirus has significantly affected all of our lives, but it is also challenging our ability to adapt and be resilient.
We are in a state of emergency and must react with different ways of working, shopping, learning and communicating. Online shopping and social networks are not new to us, nor is distance learning. However, COVID-19 is reviving the need to explore online teaching and learning opportunities.
Online education
The education sector is responding to quarantine with a sudden shift to online learning. Nonetheless, online teaching requires careful thinking about how learners and teachers are equipped for the shift and serious consideration about whether the teaching style is still effective when taken from the classroom and transposed to technological devices. Moreover, inequalities are exacerbated when it comes to access to technology and to digital devices. Many learners suffer a form of digital inequality whereby they lack the connections and devices to learn remotely. In fact, this outbreak widens the gap between those able to access digital learning opportunities and those who are shut out. Access is not equal, and we see inequality growing.
And yet, even though the immediate focus is now on technology and tools, the most compelling quality is still human compassion.
Albert Camus once said, "Pestilence is so common, there have been as many plagues in the world as there have been wars, yet plagues and wars always find people equally unprepared. When war breaks out people say: It won't last, it's too stupid."
Looking at the recent statistics, the COVID-19 pandemic continues to expand. As at April 7, more than 175 countries and territories have reported cases of this plague, with over 1,487,870 confirmed cases globally of which over 1,003,547 are active, 88,630 have died and about 294,201 are reported to have recovered; it seems that COVID-19 is here to stay longer and affect us deeper than what we were ready to accept. This was far from what we expected or predicted, this is real. Much is being said about the losses, the drama, the social and institutional frictions in countries with little to no preparation and the global media has barely spoken about little else these days. While the inevitable global slowdown that has followed has unquestionably given us a wakeup call to contemplate and look back, we should also stay receptive to the notion that progress comes from dire situations and from thinking about a problem with ever-changing perspectives – put it another way, this crisis necessitates creative solutions. And so we would be foolish not to look into opportunities in these unique times – mankind needs to push forward, especially when under such pressure.
Inventiveness, adaptation, and maybe even the instinct to protect and preserve ourselves, these collectively force us to recognize new opportunities – beyond Coronavirus, what's the path to the next normal? How do we cater to the immediate economic aspects of companies' and people's livelihoods and invest in the preparedness to deal with similar events in the future?
What will it take to navigate this crisis, now that our traditional metrics and assumptions have been rendered irrelevant?
Worldwide now, foreign and domestic small-to-medium enterprises (SMEs) and multinational companies (MNCs) are suffering, and in some extreme cases, even shutting down.
Goods have been stuck at ports for weeks, hundreds of cities worldwide are in lockdown, civil and commercial transportation are experiencing cuts, delays, and cancellations like no other time. Consumers are behaving erratically, resorting to panic shopping, or revising their entire values of material versus immaterial needs. Legislators are trying to catch up with daily events to accommodate needs, and there are pains and strain on global supply chains.
However, several companies are not silently watching – they have pivoted; adapted like chameleons to the situation and stretched their brands, reshuffled their production lines, and catered to new needs. In short, they have listened to the market and taken a risk or two, making COVID-19 the main propeller for new growth in some sectors and reviving dormant potential in others. Even the judiciary system in China is going online – filings and hearings are increasingly digitized, which could enhance the speed of executing work and get rid of some of the backlog.
In the realm of productivity, we have seen a strong rise in cloud services for collaboration, solutions to minimize paperwork and physical contact, reimbursement apps and digital solutions for accounting, and the growth of contactless devices for an infinite number of environments.
Free online courses you can finish in a day
These popular free courses all have top ratings and can be completed in 8 hours or less, and are among Coursepedia's most completed courses in 2019. Take the course for free and decide whether or not you'll choose to pay for a certificate.
Courses in Personal development
Professional writing
Advanced diploma in customer service
Advanced diploma in Business communication
Building emotional intelligence
Anger management
Study skills
Presentation skills
Content strategy for Business
Active learning
Management for a competitive edge
Author:Coursepedia
Coursepedia is a for-profit organization with a vision to promote lifelong learning and human capital empowerment with requisite skills and quality content for successful career growth and development through an online learning platform in actualizing Sustainable Development Goal (SDG) 4 and 8.