6 SURPRISING FACTS AND STATISTICS ABOUT PRODUCTIVITY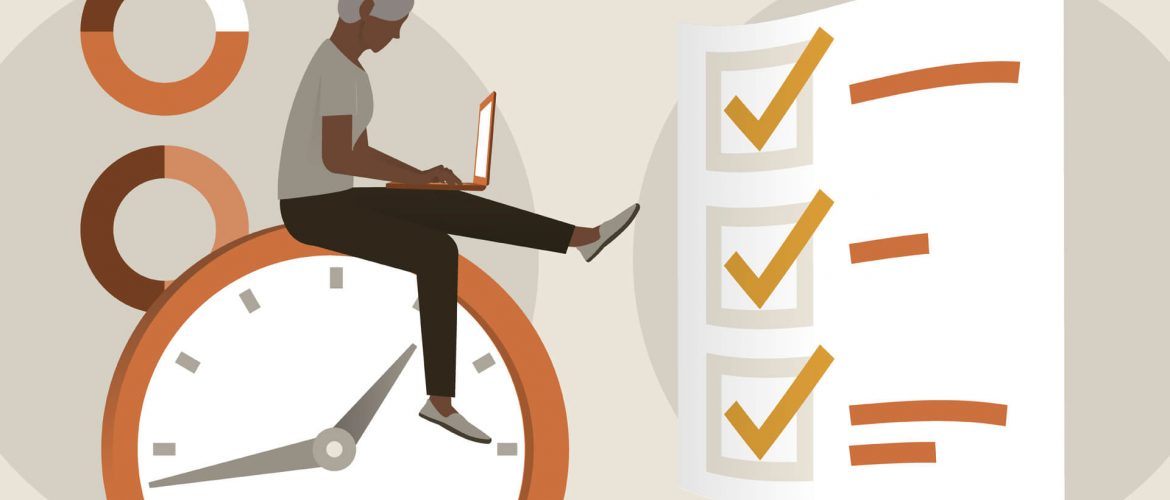 There are many thing that increase productivity at work. This article is centered on facts and statistics about productivity as illustrated in the image below.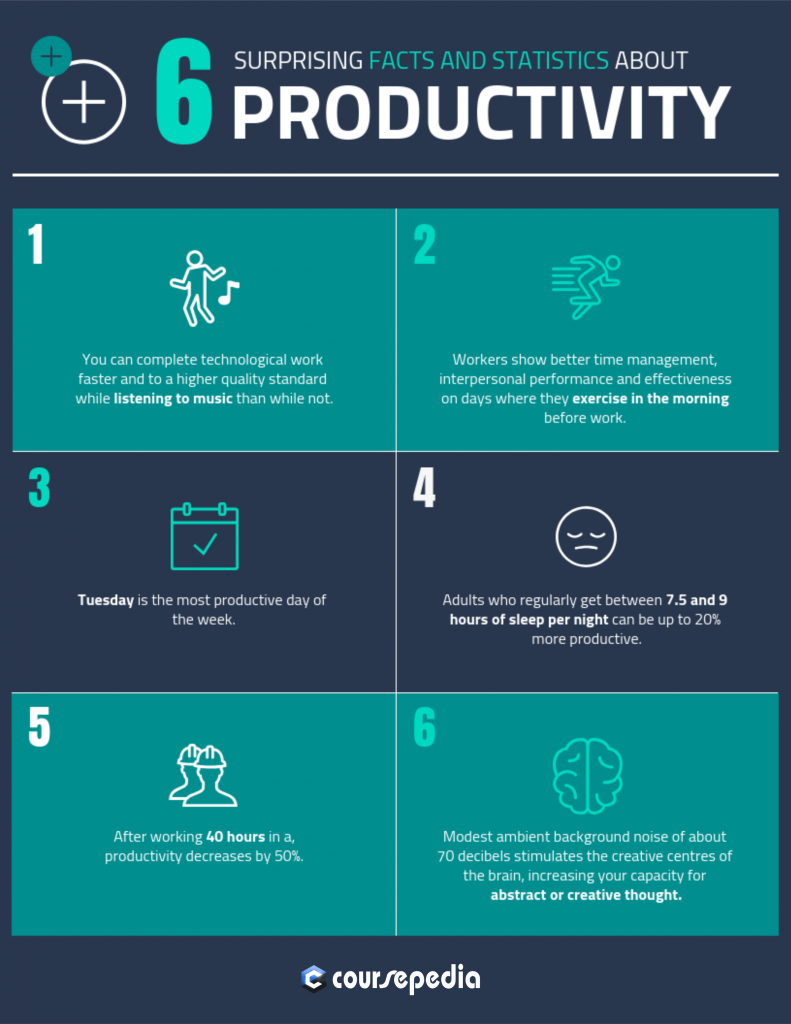 1. Listen to music
You can complete technological work faster and to a higher quality standard while listening to music than while not.
2. Exercise
Workers show better time management, interpersonal performance and effectiveness on days where they exercise in the morning before work.
3. Most productivity day
Tuesday is the most productive day of the week.
4. Night rest
Adults who regularly get between 7.5 and 9 hours of sleep per night can be up to 20% more productive.
5. Long working hours
After working 40 hours in a day, productivity decreases by 50%.
6. Creative thoughts
Modest ambient background noise of about 70 decibels stimulates the creative centers of the brain, increasing your capacity for abstract or creative thought.
Author:Coursepedia
Coursepedia is a for-profit organization with a vision to promote lifelong learning and human capital empowerment with requisite skills and quality content for successful career growth and development through an online learning platform in actualizing Sustainable Development Goal (SDG) 4 and 8.