5-Steps of Goal Setting Process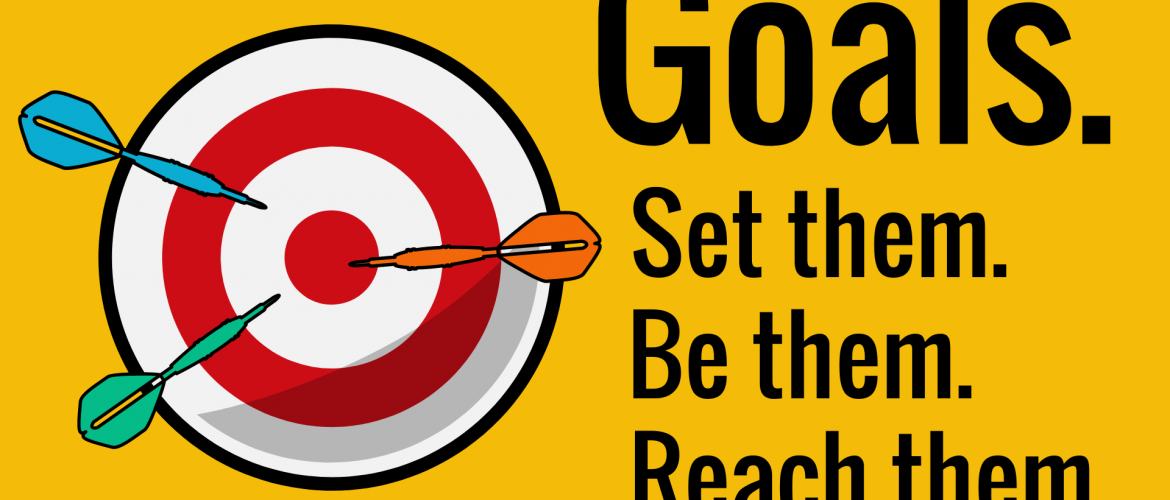 Although it may sound easy, setting goals can be extremely difficult. It's an important skill to master, though, because self-improvement is a key component of any personal journey towards success. Use this post as a guide as we take you through the whole goal setting process from brainstorming an idea all the way to celebrating your accomplishment!
1. Take time to Brainstorm
Sometimes coming up with your goal can be the toughest part of the process. Your brain fills with endless ideas and dreams — how can you possibly choose just one? Let us remind you that goals don't need to be daunting and all-encompassing. Pick one goal in particular that is a priority, and know that there will be plenty of other opportunities to set goals in your lifetime. Here are 4 tips when brainstorming your goal:
Be as specific as possible, to make the goal less daunting.
Setting a deadline can be a great motivator, but understand that it's OK to adjust timelines.
Seek out opinions from friends or colleagues if needed.
Ask yourself "why" you want to achieve this particular goal before setting it in stone
2. Write Down your Goals
We've all read something about why writing down a goal is important. Certain studies show that the likelihood of accomplishing goals is higher when written down. So why not give it a try — what do you have to lose? Here are 3 tips when writing down your goal:
Eliminate phrases like "I want to" and replace them with "I will"
Be sure to frame your goal in a positive way. Use "I will start _________" instead of "I will stop _________".
Give a friend a copy of your written goal, so they can check-in and inspire you along the way
3. Always Track Your Progress
After you've written down your goal, make sure you have a way of tracking your progress. To-do lists and calendars are great ways to get started on planning how you'll accomplish your goal, and making sure you're following through on it. When determining how you'll monitor your progress, consider these 2 tips:
Update your to-do list often — checking things off is a great productivity boost
Determine a notebook or digital tool that will help you track our goal wherever you are
4. Check-In Frequently
Whether your goal is a long-term one or a more immediate one, be sure to check-in on your progress frequently. Life or work can get in the way of accomplishing goals sometimes — and that's ok! Never be afraid of adjusting or re-setting a goal. During your check-ins, be sure to ask yourself these questions:
Is this goal still important to me?
Am I on track with my deadline?
Do I need to push this goal out for a few weeks or months?
Do I have the resources needed to accomplish my goal?
5. Celebrate!
Way to go! You successfully accomplished your goal and should be feeling awesome about yourself. Take time to bask in your success, and reward yourself with a nice mental break before moving toward your next goal.
SOURCE: Rocketbook Lauchpad
Author:Coursepedia
Coursepedia is a for-profit organization with a vision to ensure inclusive and equitable quality education is available to all. We aim at promoting lifelong learning through Online Education by helping learners acquire knowledge and skills needed to enhance Sustainable Development Opportunities as part of SDG Goal 4. We empower learners with quality courses from top industry professionals to help them improve and enrich their lives through trainings and skills development. Our courses are easy to understand and are designed for everyone to Learn, Enhance Skills and Jumpstart Careers.