SEO Training Masterclass For WordPress Websites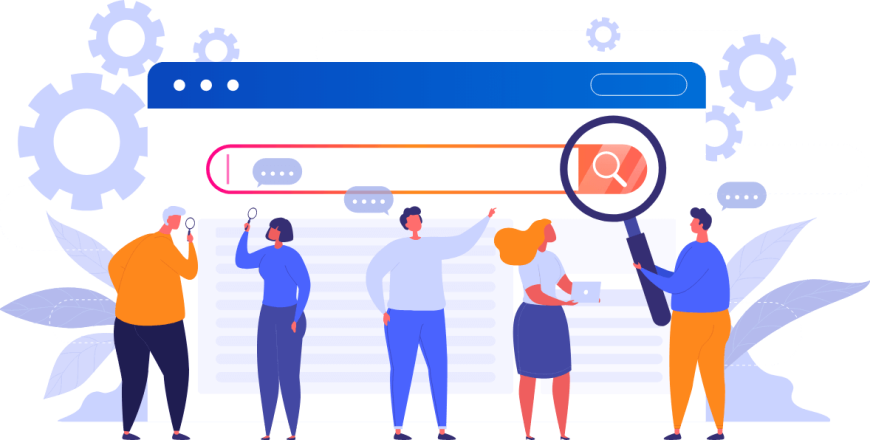 Course Overview
The "SEO Training Masterclass For WordPress Websites" is a comprehensive and practical training program designed to empower learners with the knowledge and skills necessary to excel in the field of Search Engine Optimization (SEO), with a focus on WordPress websites. This course covers a wide range of topics, from fundamental SEO concepts to advanced techniques for improving website visibility and ranking on search engines.
Who Needs This Course
This course is ideal for a diverse audience, including:
Website Owners: Individuals who own or manage WordPress websites and want to enhance their online visibility and traffic.
Digital Marketers: Professionals in the digital marketing field who want to expand their skill set and master SEO techniques for WordPress.
Content Creators: Bloggers, writers, and content creators who aim to optimize their WordPress content for search engines and attract a larger audience.
Web Developers: Developers who work with WordPress and want to incorporate SEO best practices into their website development process.
Marketing Managers: Marketing managers responsible for the online presence of their organizations or clients who seek to improve website rankings.
Entrepreneurs: Business owners who want to understand SEO and apply it to their WordPress websites to increase online visibility.
Benefits for Learners
Enrolling in the "SEO Training Masterclass For WordPress Websites" course offers numerous benefits for learners:
Comprehensive SEO Knowledge: Gain a deep understanding of SEO concepts, including keyword research, on-page optimization, off-page SEO, and technical SEO.
WordPress Optimization: Learn how to optimize WordPress websites specifically, taking advantage of the platform's features and plugins.
Effective Keyword Research: Master the art of keyword research, search intent analysis, and competitor keyword research to target the right keywords.
Content Creation Strategies: Discover techniques for generating content ideas, writing SEO-friendly copy, and optimizing content for search engines.
Website Speed Optimization: Learn how to improve website loading speed, which is crucial for SEO and user experience.
Mobile Optimization: Understand the importance of mobile optimization and implement best practices for responsive design and user experience.
Copywriting and Sales Psychology: Explore copywriting techniques and sales psychology principles to craft compelling and persuasive content.
Analytics and Tracking: Set up Google Analytics and other tracking tools to measure website performance and make data-driven decisions.
Backlink Strategies: Understand the significance of backlinks and learn effective strategies for building high-quality backlinks.
SEO Ethics: Differentiate between black hat and white hat SEO techniques, emphasizing ethical and sustainable practices.
Website Security: Explore SSL certificates and CDN (Content Delivery Network) implementations to enhance website security and performance.
Practical Skills: Gain hands-on experience through practical exercises and real-world examples, ensuring the ability to implement SEO strategies effectively.
By completing this course, learners will be well-equipped to optimize WordPress websites for search engines, increase organic traffic, and improve online visibility. Whether you're a website owner, digital marketer, content creator, or business professional, this masterclass provides the knowledge and skills needed to excel in the dynamic field of SEO.
SECTION 1: PRACTICAL SEO
1
Introduction To Practical SEO
3
Keyword Research Explained
6
Competitor Keyword Research
7
Content Creation Explained
SECTION 2: INDEPTH SEO
5
Black Hat SEO Vs White Hat SEO
SECTION 3: KEYWORD RESEARCH
1
Keyword Research Explained
2
Different Types Of Keywords
4
Find Keywords To Rank For
SECTION 4: CONTENT IDEAS
SECTION 5: WORDPRESS SEO GOOGLE ANALYTICS
5
Improve Search Rankings Setup
7
Google Search Console Setup
8
Improve Search Rankings Posts
SECTION 6: CONTENT WRITING
SECTION 7: BACKLINKS
SECTION 8: WEBSITE LOADING SPEED
1
Introduction To UI Vs UX Vs CX
5
Eliminate Rendering Blocking JavaScript CSS
6
Reduce Server Response Time
10
Home Site URL Corrections
SECTION 9: MOBILE OPTIMIZATION
SECTION 10: COPYWRITING
4
Know Who You're Selling To
12
The Steps To A Perfect Story
SECTION 11: SALES PSYCHOLOGY
Be the first to add a review.
Please,
login
to leave a review