Newsletter Marketing For Authors And Bloggers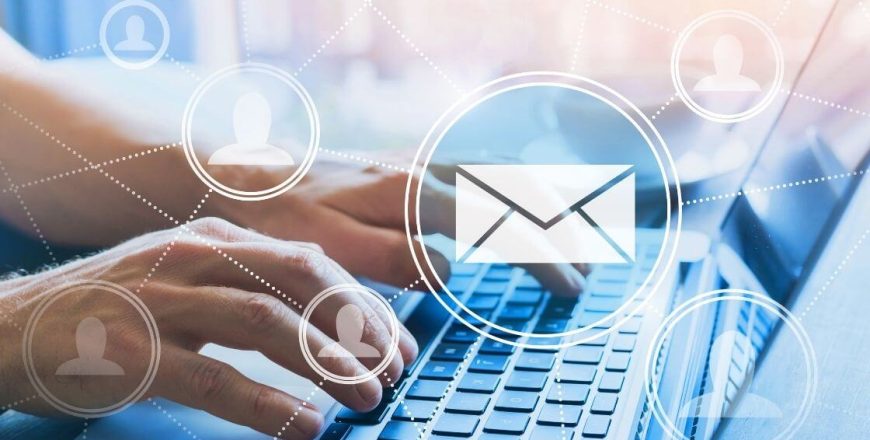 Course Overview
"Newsletter Marketing For Authors And Bloggers" is a comprehensive course designed to equip authors and bloggers with the knowledge and skills needed to effectively leverage newsletter marketing. This course covers a wide range of topics, from the basics of setting up a newsletter to advanced strategies for engaging subscribers, improving open rates, and driving conversions.
Who Needs This Course
This course is tailored for authors and bloggers who want to harness the power of newsletter marketing to enhance their online presence, engage their audience, and achieve their goals. It is particularly beneficial for:
Authors: Whether you're an aspiring writer or a published author, this course can help you build and nurture a dedicated readership through newsletters.
Bloggers: If you run a blog, a newsletter can be a powerful tool to keep your readers updated and engaged with your content.
Content Creators: If you create digital content, such as articles, videos, or podcasts, this course will teach you how to effectively promote your work through newsletters.
Marketers: Marketing professionals looking to expand their knowledge of email marketing and its application in the author and blogger domains will find this course valuable.
Benefits for Learners
Enrolling in "Newsletter Marketing For Authors And Bloggers" will provide learners with numerous benefits, including:
Effective Newsletter Setup: Learn how to set up a newsletter from scratch, select a mailing list service provider, and configure essential settings.
Audience Engagement: Discover strategies to engage your audience, create compelling content, and maintain a strong connection with subscribers.
Subscriber Growth: Explore techniques for attracting new subscribers and retaining existing ones.
Segmentation: Learn the importance of segmenting your audience and how to tailor content to specific subscriber groups.
Drip Campaigns: Understand how to implement drip campaigns, including welcome, basket, and educational series, to nurture leads and build relationships.
Sales Emails: Master the art of crafting effective sales emails, from structuring messages to making compelling offers.
Statistics and Analysis: Gain insights into analyzing newsletter performance, including open rates, click-through rates, and conversion tracking.
Re-Engagement: Learn strategies for re-engaging subscribers who may have lost interest in your newsletters.
Practical Bonus: Benefit from a bonus lecture that provides practical insights and tips to enhance your newsletter marketing efforts.
Improved Marketing Skills: Develop your marketing skills in the context of authorship and blogging, allowing you to promote your work more effectively.
Increased Reach: Reach a wider audience and establish your brand as a trusted source of valuable content.
Monetization Opportunities: Explore how effective newsletter marketing can lead to monetization opportunities for authors and bloggers.
In summary, "Newsletter Marketing For Authors And Bloggers" equips learners with the essential knowledge and skills required to succeed in the competitive world of online content creation. By the end of this course, participants will be well-prepared to leverage newsletter marketing as a powerful tool to grow their audience, engage readers, and achieve their professional goals as authors and bloggers.
SECTION 1: INTRODUCTION
1
Introduction To Newsletter Marketing For Authors And Bloggers
SECTION 2: WHY DO YOU NEED A NEWSLETTER?
1
Why Do You Need A Newsletter
SECTION 3: HOW TO SETUP A NEWSLETTER
1
Overview Of How To Set Up A Newsletter
SECTION 4: CHOOSING A MAILING LIST SERVICE PROVIDER
1
Overview Of Choosing A Mailing List Provider
SECTION 5: CHOOSING AN EMAIL "FROM" ADDRESS
1
Choose An Email "From" Address
SECTION 6: CHOOSING A MAILING ADDRESS
1
Choosing A Mailing Address
SECTION 7: CREATING A NEWSLETTER MAGNET
1
Creating A Newsletter Magnet
SECTION 8: GROUP GIVEAWAYS
1
How To Share The Newsletter Magnet
SECTION 9: DRIP CAMPAIGNS
3
Educational Drip Campaigns
SECTION 10: SALES EMAILS
SECTION 11: STATISTICS
1
Introduction To Statistics
SECTION 12: RE-ENGAGEMENT
SECTION 13: CONCLUSION
SECTION 14: BONUS
Be the first to add a review.
Please,
login
to leave a review