Facebook Ads And Facebook Marketing Masterclass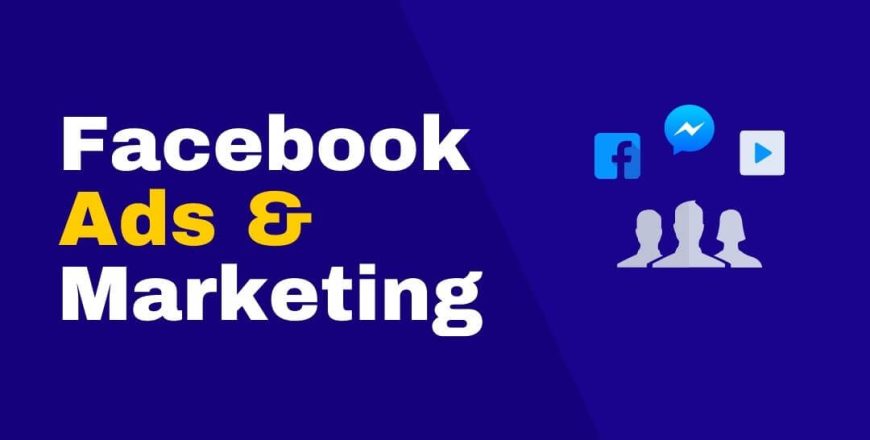 Course Overview
The "Facebook Ads And Facebook Marketing Masterclass" is an extensive course designed to provide learners with a deep understanding of Facebook advertising and marketing strategies. Covering everything from setting up ad campaigns to utilizing sales psychology and copywriting techniques, this course equips participants with the knowledge and skills needed to succeed in the dynamic world of Facebook marketing.
Who Needs This Course
This course is valuable for a wide range of individuals, including:
Digital Marketers: Professionals seeking to enhance their proficiency in Facebook advertising and marketing to drive results for their clients or organizations.
Entrepreneurs: Business owners looking to promote their products or services effectively on Facebook, expand their reach, and increase sales.
E-commerce Store Owners: Individuals managing online stores who want to harness the power of Facebook advertising to boost sales and grow their businesses.
Social Media Managers: Individuals responsible for managing the social media presence of brands, companies, or individuals.
Marketing Students: Students pursuing marketing or related degrees who want to gain practical knowledge and skills in Facebook marketing.
Anyone Interested in Digital Marketing: Those interested in exploring the field of digital marketing and social media advertising.
Benefits for Learners
Enrolling in the "Facebook Ads And Facebook Marketing Masterclass" offers learners a wide array of benefits:
Comprehensive Knowledge: Gain comprehensive insights into Facebook advertising and marketing, starting from the basics and progressing to advanced strategies.
Campaign Creation: Learn how to create effective ad campaigns, set budgets, and structure ads for optimal performance.
Audience Targeting: Discover techniques for audience segmentation and targeting to reach the right users with your ads.
Creative Ad Design: Master the art of creating compelling and engaging ad content, including text, images, and videos.
Insights and Analytics: Understand how to use Facebook Ads Manager to analyze campaign performance and make data-driven decisions.
Facebook Marketing: Explore strategies for optimizing Facebook profiles and pages, building a community, and increasing post reach.
Sales Psychology: Gain insights into the psychological principles that drive consumer behavior, including reciprocity, curiosity, and social proof.
Copywriting Skills: Develop copywriting skills to craft persuasive ad copy, headlines, and calls to action.
E-commerce Strategies: Learn specific strategies for e-commerce, including setting up Facebook Pixel and dynamic retargeting for online stores.
Practical Guidance: Receive practical advice on scaling campaigns, using the Ads Library, and setting up catalogs.
By the end of this course, learners will be well-equipped to plan, execute, and optimize successful Facebook advertising and marketing campaigns. Whether you aspire to become a digital marketing expert, boost your business's online presence, or enhance your marketing skills, this masterclass provides the knowledge and tools necessary to excel in the realm of Facebook marketing.
SECTION 1: INTRODUCTION
1
Introduction To Facebook Ads And Facebook Marketing
SECTION 2: CREATE YOUR AD CAMPAIGN
4
Advantage Campaign Budget
SECTION 3: CREATE YOUR AD SET
SECTION 4: DESIGN YOUR AD
3
Add 2 Primary Texts Headlines
SECTION 5: FINDING WINNING ADS
SECTION 6: AD CREATIVE STRATEGIES
SECTION 7: ADS MANAGER
SECTION 8: FACEBOOK MARKETING
1
Facebook Marketing Explained
6
6 Strategies To Increase Reach
SECTION 9: SALES PSYCHOLOGY
SECTION 10: COPY WRITING
4
Know Who You're Selling To
12
The Steps To A Perfect Story
SECTION 11: E-COMMERCE ADS
2
Install Facebook Pixel Shopify
3
Install Facebook Pixel Woo Commerce
Be the first to add a review.
Please,
login
to leave a review