Email Marketing with Amazon SES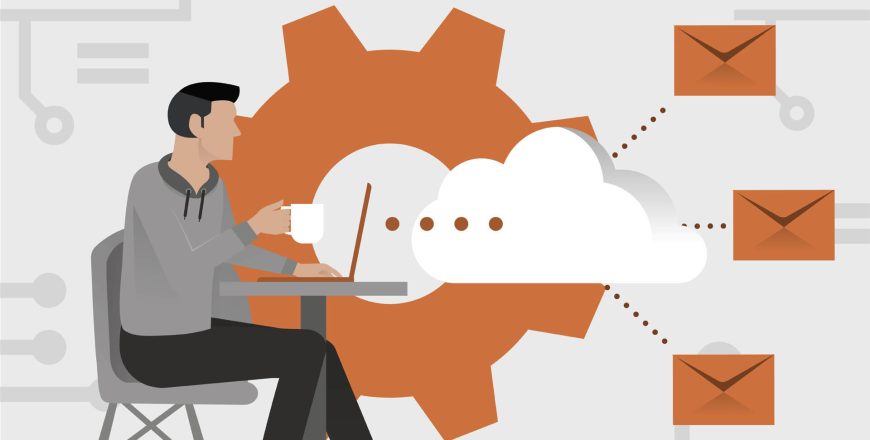 Do you know there's an email marketing service that allows you to send transactional emails without worrying about being marked as spam? This is what you will learn in this course "Email Marketing with Amazon SES".
Unless you're really spamming, there are 99% of chance that your email will pass the spam filter, and land safely into the main inbox.
If you're tired of paying too much money only to send a small number of emails, you'll be happy once you use this email service. Because it only costs you for what you use.
Amazon Simple Email Service is your best bet.
Amazon Simple Email Service is a part of Amazon Web Services that was built in 2006 and has millions of active users in 190 countries.
So you know it's a reliable service as there are millions of people using it already, and it has been run since 2006!
"But, why it's not many people using it yet? you might ask.
Good question.
It's quite tricky to configure it by yourself. And the user interface seems less intuitive compared to other similar services.
But you shouldn't worry about that anymore!
Because that is what the course is all about.
The exact steps to easily run your email marketing campaign with Amazon SES.
All you need to do is watch me with your full attention, and I'm sure you can master it in a short afternoon.
In fact, you'll find it's not rocket science.
It's very simple to use.
So if you are interested to use this powerful, reliable, and affordable email service, let me show you the easiest way to get started.
Why You Need To Get Started with Email Marketing with Amazon SES
Pay only for what you use and cut costs while sending mass emails with Amazon SES.
Benefit from Amazon SESs' reputation for effective bulk messaging.
Send 62,000 emails every month for free using Amazon EC2-hosted applications.
A solution used and trusted by fortune 500 companies.
Amazon SES has a very high email-sending limitation.
And the list goes on and on.
Using Amazon SES will bring your business to the next level and that is why this course will help you get started very quickly with it.
Here's What You'll Discover Inside This Video Training
How to get started with Amazon Simple Email Service.
The easiest way to send email using Amazon SES console.
The complete guide to using Amazon SES console
How to send easily email using Amazon SES SMTP
How to send email using the Amazon SES API by integrating it with other platforms/services.
How to use the configuration settings so you can track the number of send, delivery, open, click, bounce, and complaint events for each email you send.
How to set up dedicated IP pools to separate your transactional email with communication email. Once you set it up, you'll no longer be worried about spam filters. Everything is safe and secured.
Learn how to monitor your sending activity to measure your email marketing performance.
The easy guide to understanding your SES sender reputation to make sure your email delivery rate will never go down.
How to use Amazon SES to handle underlying mail-receiving operations such as communicating with other mail servers, scanning for spam and viruses, and many more.
SECTION 1: INTRODUCTION
2
Basic Pricing for Amazon SES
4
SES Terms of Service and Marketing E-Mail
SECTION 2: SET UP - DOMAIN AND EMAIL AUTHENTICATION
1
Set Up and Authentication – Part 1
3
E-Mail and Authentication
4
Notifications and Authentication
SECTION 3: DELIVERABILITY
2
Deliverability – E-Mail Addresses
3
Deliverability – Links – Dedicated IP
4
Content and Deliverability
5
Testing Sites and Deliverability
6
Double or Single Opt-In and Deliverability
SECTION 4: INTERFECES
1
Using an Interface and SMTP Credentials
2
3 SES Interfaces – Part 1
3
3 SES Interfaces – Part 2
4
3 SES Interfaces – Part 3
Be the first to add a review.
Please,
login
to leave a review