MBA in Enabling E-Commerce
Earn your MBA with a specialization
Make your CV stand out from other MBA graduates. Specialize in hot topics like B2B, B2G, and B2C e-commerce, and digital transformation.
Format
100% online, flexible pace
Here are some examples of the work you'll be doing within this specialization:
Assess the technological infrastructure required to facilitate e-commerce on national and global scales
Evaluate the primary e-commerce components and applications of the B2B, B2G, and B2C e-commerce infrastructure and markets including business and product models
Develop a roadmap for digital transformation across various verticals
Gain skills you will use in your career tomorrow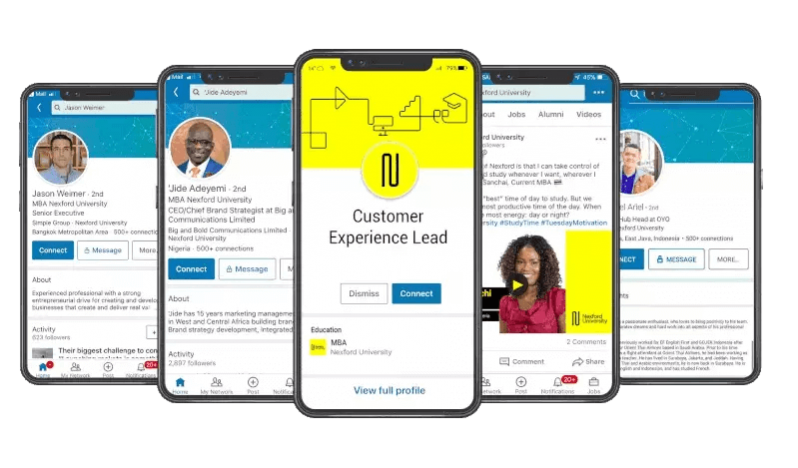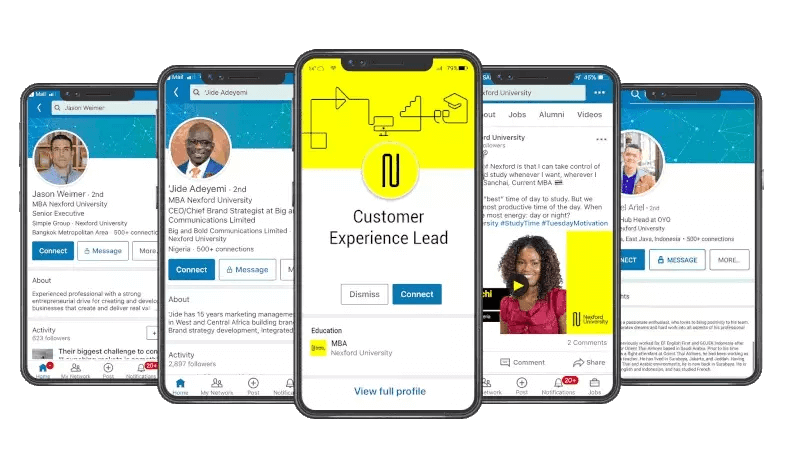 Specialization in E-Commerce: your career options
Every day across the globe, Nexford learners proudly share their digital badges, certificates, and alumni status on LinkedIn, applying what they've learned. Here are some potential career routes if you take this specialization.