MBA in Doing Business Across the World
Earn your MBA with a specialization
Make your CV stand out from other MBA graduates. Specialize in hot topics like international business, cultural awareness, and global markets.
Format
100% online, flexible pace
Here are some examples of the work you'll be doing within this specialization:
Analyze the business environment within multiple countries including their traditions, systems, and society
Formulate sustainable practices for the global environment that are
informed by current issues in diversity and cultural awareness
Evaluate current conditions and complexities in multiple countries to
navigate complex business challenges and opportunities across borders
Create a business case for international business or a venture through partnerships originating in the local country
Gain skills you will use in your career tomorrow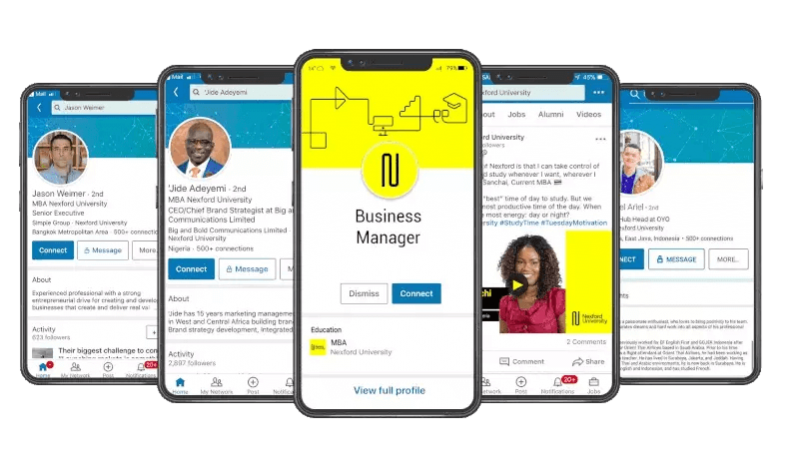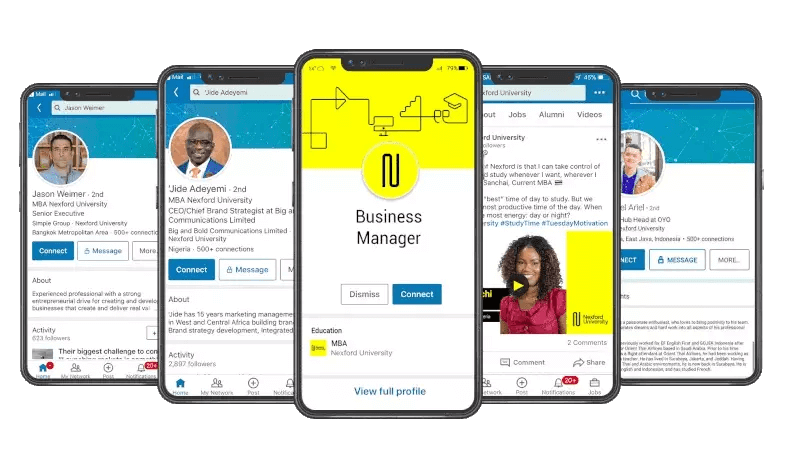 Doing Business Across the World: your career options
Every day across the globe, Nexford learners proudly share their digital badges, certificates, and alumni status on LinkedIn, applying what they've learned. Here are some potential career routes if you take this specialization.